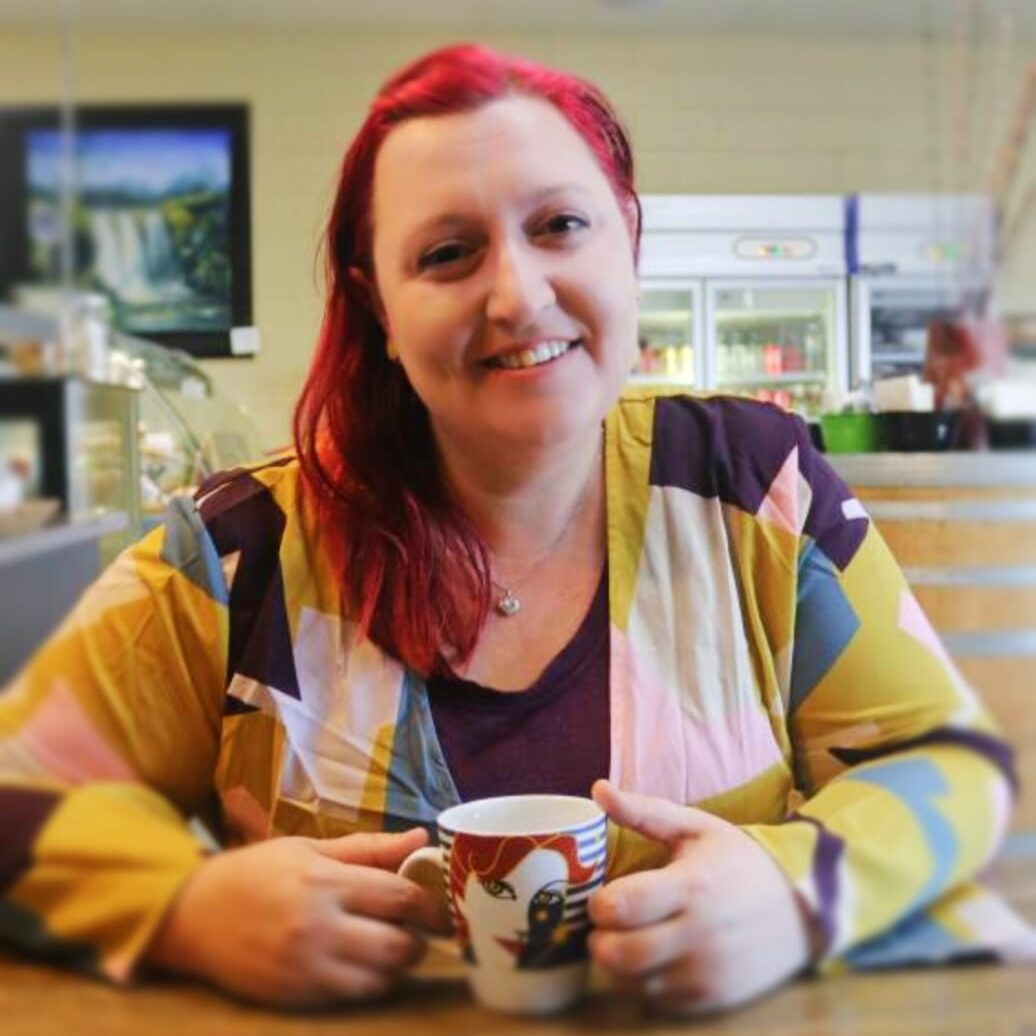 CAITLIN GRIGSBY 
(She/Her) – President (Chairperson)
Co-founder of the Blue Stockings Association with best friend Sarah at 19, Caitlin is no stranger to community activation. A Monash University Alumni (HR & Employment Law) and Inaugural Ancora Imparo Leadership Scholarship recipient, Caitlin progressed early in her HR career spurred on by her work in grassroots volunteerism in the Gippsland community some 15 years ago. Concurrently serving as President of the Gippsland Ranges Roller Derby Club and Tournament Director of the Victorian Roller Derby Competition 'Statewide Stampede', she met and fell in love with her now wife Meleah prior to the Marriage Equality plebiscite.
For the past 15+ years, Caitlin has professionally and personally pursued justice, equality and dignity for communities through various empowerment and advocacy initiatives. In 2018, she secured a place in the Gippsland Community Leadership Program, and later participated in GPHN LGBTQI+ suicide prevention consultation in Gippsland. With these experiences and with the backing of her beloved GRRD roller derby family, she would go on to produce the extraordinarily successful Gippsland Pride Initiative Forum, Roller Derby Pride Cup, and Inaugural Pride Gala in June 2019. In September 2019, she secured a position in the Department of Premier and Cabinet's Leadership Victoria LGBTQI+ Program and retired from the Presidency of her beloved Roller Derby Club. With the support and blessing of GRRD she then led the formation and continuation of these efforts beyond 2019, as Chair for the Gippsland Pride Initiative Inc.
Through COVID and across 2020 and 2021, Caitlin has continued on as President of the Gippsland Pride Initiative, and has successfully advocated for DPC LGBTQIA+ Organisational Development funding for the organisation, the launch of the Rainbow Brick Road health consultation project 2021 - 2022 (to enable greater health advocacy and experiences for LGBTQIA+ Gippslanders) and more recently, funded supports to realise the Gippsland Pride Festival in partnership with Midsumma.
Caitlin serves on the Board of the West Gippsland Healthcare Group and a small business owner - as Director and Founder of '2022 New Business Gippsland Business Award' winning Full Circle HR & Business Services.
Caitlin continues as President and Chair of the Gippsland Pride Initiative Inc into 2022.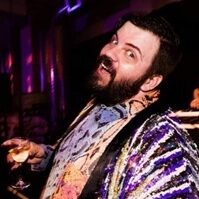 CLINTON SAVAGE
(He/Him) – Vice President
Clinton is a fan of sports including football and spends lots of time with his family. Helping others, music, dancing and his children bring him lots of joy while he is also passionate about our rainbow community and equality.  
Giving back and contributing to our community is what drives Clinton to be part of this committee, as he advocates for, educates and connects with the community to better the lives of the LGBTQIA+ community within Gippsland -  something he does with passion, understanding and strategy. Achievements he has made within the community include the 2020 Victoria LGBTQIA+ Leadership program, forming and growing Aussie Pride, and being a finalist in AWEI Pride in diversity 'Out Role Model' of the year in 2021.
Clinton is most proud of coming out as a mature gay man, completing the LGBTQIA+ leadership program in 2020, and the beginning and growth of Aussie Pride at Aussie Broadband where Clinton is a Service Delivery Team Leader. 
Clinton has also been honoured to participate in the Gippsland Community Leadership Program (GCLP) as part of the 2022 Alumni. 
Clinton is a founding member of the Gippsland Pride Initiative Inc.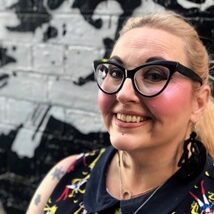 KYLIE DUBRICH-MCLOUGHLIN
(She/Her) – Secretary
Kylie is the Secretary for Gippsland Pride Initiative and spends time with her wonderful husband and friends in her free time, when she has free time of course. She also enjoys pop culture and movies in her free time as well as antiques, buying collectibles and travelling.
Both her human family and fur babies bring Kylie joy as well as friends, mentoring, volunteering, and of course watching shows like Schitt's Creek or drag queens. Kylie cares about her community, human rights, animal rights, social justice and inclusivity drives her to be part of our committee.
From working with LGBTQIA+ young people in her previous roles, Kylie wanted to continue supporting the community and educate others about respect and acceptance of inclusivity. Kylie brings her community experience, volunteering experience, and background in welfare to the organisation and is most proud of her work and study achievements, as well as the success stories held with young people and families.
She is also proud of working alongside an amazing cohort of young people in the community with a youth lead perspective while working on the Latrobe Youth Space project and the Latrobe Youth Space film festival. Kylie has previously taught Community Services at TAFE Gippsland and is currently teaching Mental Health and AOD. Kylie has volunteered at Lifeline with Crisis support and participates in the TAFE Gippsland Equality, diversity & inclusion working group and is a current mental health first aider. Kylie is also a Licensed Mental Health First Aid Instructor.
Kylie strives for a world where everybody can be who they are with no questions asked.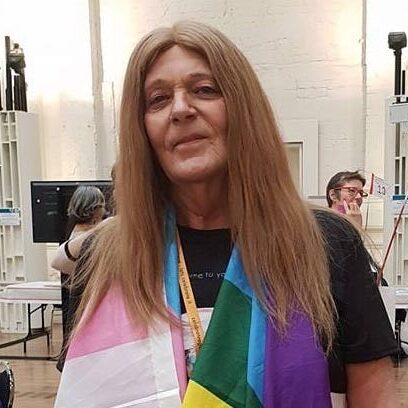 SALLY CONNING 
(She/Her) – General Committee Member/Life Member
Proudly a founding and Life Member of Gippsland Pride Initiative Inc., in my own words 'I'm just a crazy chick enjoying life'. But seriously I am a well-travelled and acknowledged LGBTI Elder, advocate, educator and speaker who has a great message to share about life, transgender issues, and working on older and aged LGBTI issues. In 2017 I was the community team member on the Equality Roadshow bus tour on the Gippsland leg with the Commissioner for Gender and Sexuality.
At the present I am working with:
West Gippsland Healthcare Group [Warragul hospital] on their "Community Voices" and "Gender Equality, Rainbow/LGBTIQA+, Disability and Diversity Working Group" working groups and their just-released internal LGBTIQ training program

Wellways on their Bass Peer support group

Wonthaggi Headspace and the Yes Youth Hub as an advocate/Elder for LGBTIQ issues

Alice's Garage on many projects around older and aging LGBTI people through their Kinfolk, Embolden projects and the recent release of "The Dinosaur Squad" video
In the past I have worked with:
Victoria Police, having spent eight years volunteering at their Academy talking with the new recruits about trans and LGBTIQ issues

Switchboard Victoria as a volunteer on their Out and About visitor's program and I have been acknowledged as a Regional Ambassador for them

Moonee Valley City Council as a founding member of their Rainbow Working group and helped them obtain the Rainbow Tick on part of business.

Eastern Health on their eRainbow Equality working group

Goulburn Valley Pride as a committee member and Trans advocate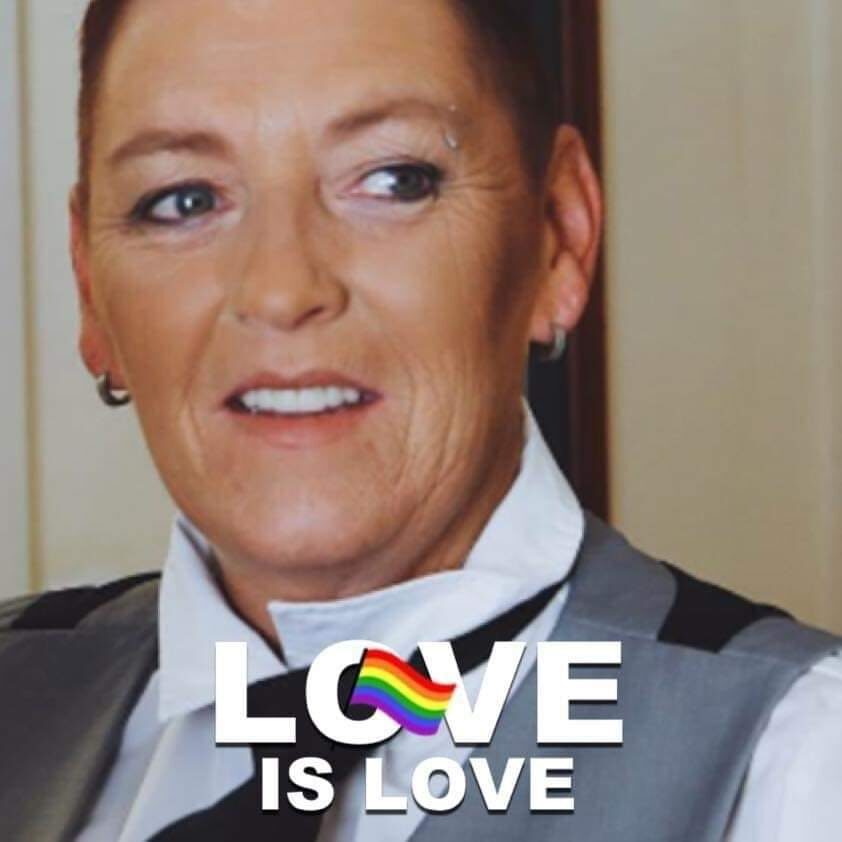 KERRIE TAYLOR 
(She/Her) – Baw Baw Representative/Life Member
Kerrie Taylor - on of GPI's first 'Life Members', is a Nurse who works in Aged Care and lives with her teenage son in Trafalgar. She is also our Baw Baw Shire Representative and an all-round amazing volunteer for the Gippsland Pride Initiative from its inception to today. 
She is a proud lesbian woman who grew up Thorpdale and found her voice working in the local pub and pursued her qualifications in nursing as a mature aged student. She believes society is changing, but sadly not quick enough. And she says, while our young people may have better self-expression nowadays, this doesn't yet translate to improved mental health, suicide, or employment outcomes, or consistent acceptance in the general community in a consistent or permanent way.
She is passionate about helping people, LGBTQIA+ accessible health services and multi-generational LGBTQIA+ experiences. Kerrie sees isolation and lack of connection (particularly in regional areas) as the biggest motivators for an annual event like the Gippsland Pride Gala, and our work to bring LGBTQI+ people from across and to Gippsland, so that the lived experience for future generations and for all in the rainbow community, is continually improved.
Kerrie is a founding member of the Gippsland Pride Initiative.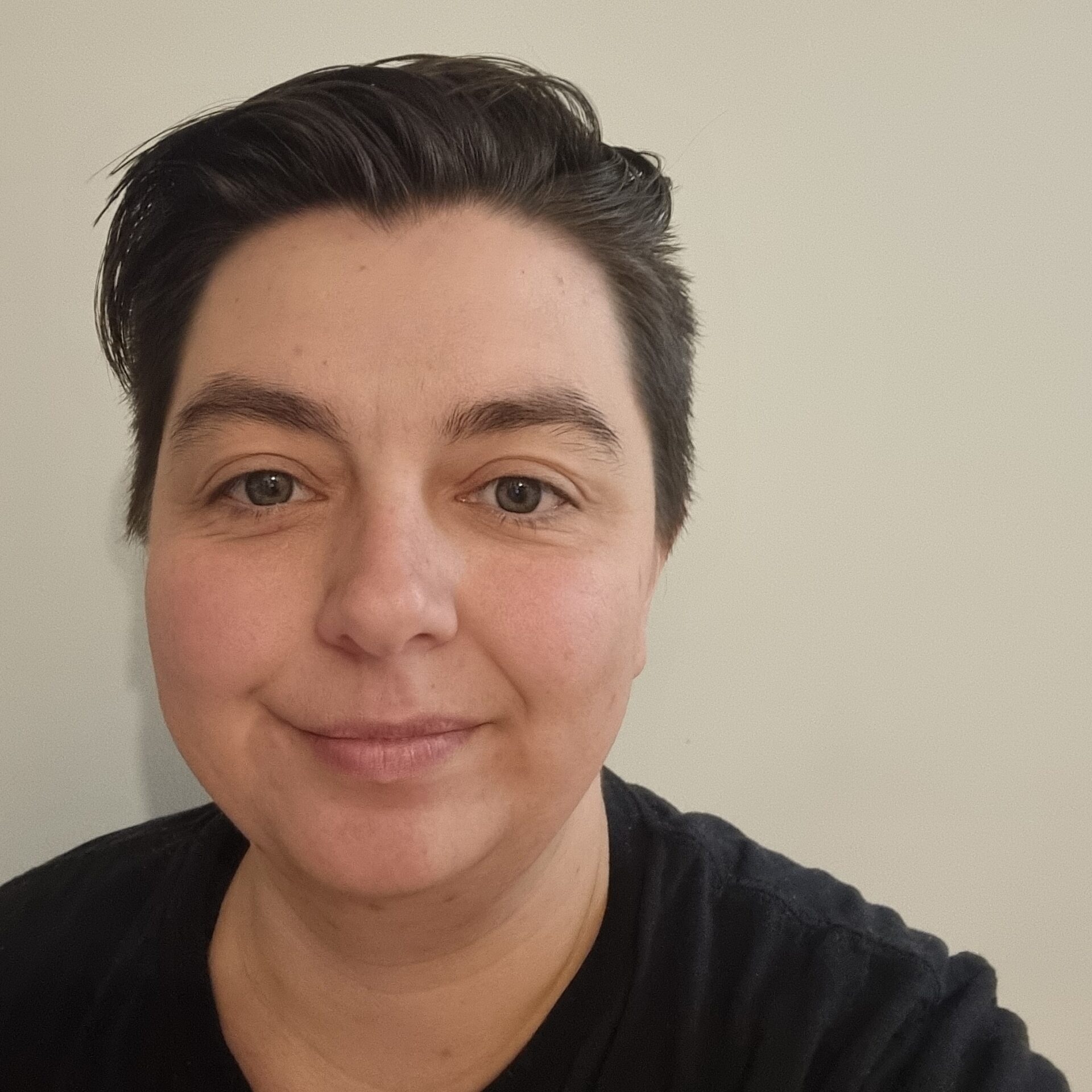 DARCY MOSS
(They/Them) – Wellington Representative
Hi, I'm Darcy, and I am the committee member for Wellington. I grew up in Sale and continue to live and work in the area. 
I studied for my Bachelor of Nursing and am currently employed at Central Gippsland Health, where I aim to advocate and be a voice for the LGBTQIA community. I am also passionate about indigenous health and an advocate against domestic and family violence.
As a neurodivergent person, I have a particular interest in how gender identity and 'societal norms' directly impact our community and how we can better support and normalise our neuro-spicy people. 
I came out in early 2021 as a lesbian and have been with my current partner since November 2021.  We have a beautiful rainbow family with our two kids. I love supporting and uplifting other rainbow families and hope to encourage any other later-in-life folk to come out as their true authentic selves. 
Early 2022 I knew I didn't identify as cis and began the identity journey and came to realise I was non-binary. I am lucky enough to have a supportive partner who helped me greatly in my identity journey. I officially came out as non-binary publicly in October 2022, and it feels amazing to be completely myself.
In my spare time I love being with my family, going to the beach, relaxing watching a movie or cooking a delicious meal. I enjoy gaming, sports and music. 
In 2023 I can not wait to be involved in GPI and help support and encourage LGBTQIA+ folk.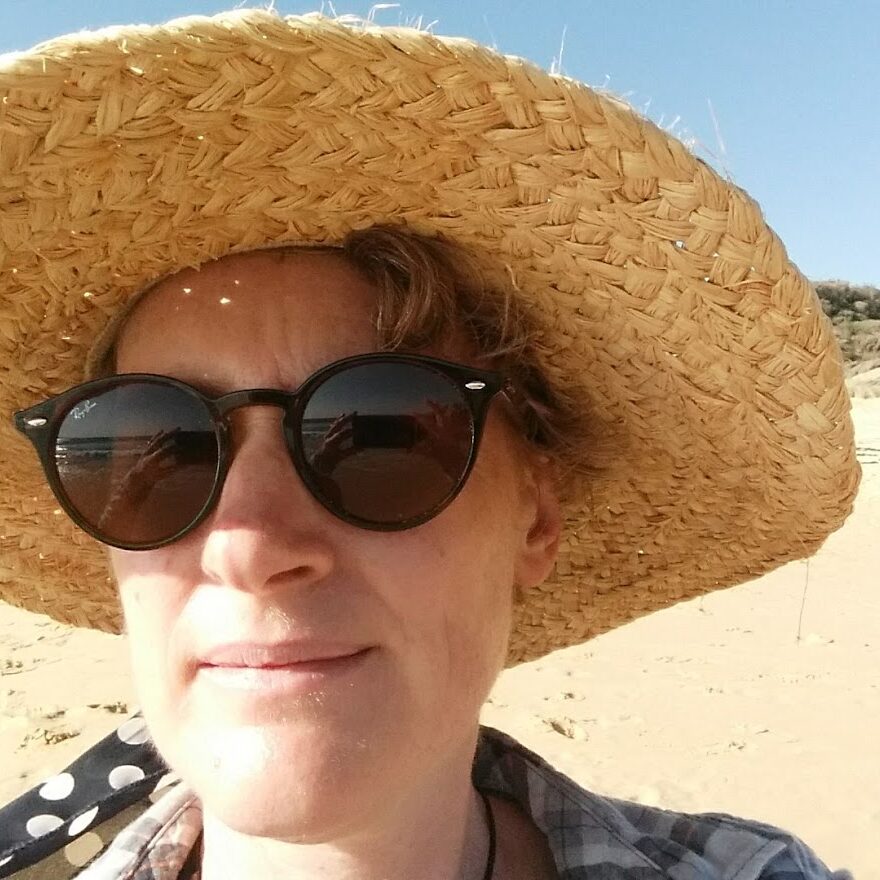 JESSICA REEVES
(She/Her) – South Gippsland Representative
Jess Reeves is a new committee member of Gippsland Pride Initiative and representative for South Gippsland, which she is very happy to call home again in 2023. Connecting people and place and empowering community voices are fundamental to Jess' work and life. She is a lecturer and researcher in environment and sustainability science at Federation University's Churchill campus and member of Queers in Science. She is also a board member of the Gippsland Climate Change Network and the Gippsland Lakes Co-ordinating Committee. She is a graduate of the Australian Institute of Company Directors. 
Jess found her way to GPI through Gippsland Ranges Roller Derby – a welcoming collective of amazing humans who come together to challenge and support each other and share their love for all things derby. As a fresh face in town after some significant life challenges, GRRD was the sanctuary that kept her afloat. Becoming a GPI committee member is her way of saying thank you and giving back to this beautiful community. She has two awesome kids who constantly challenge and inspire her to consider what authentic inclusion actually looks and feels like.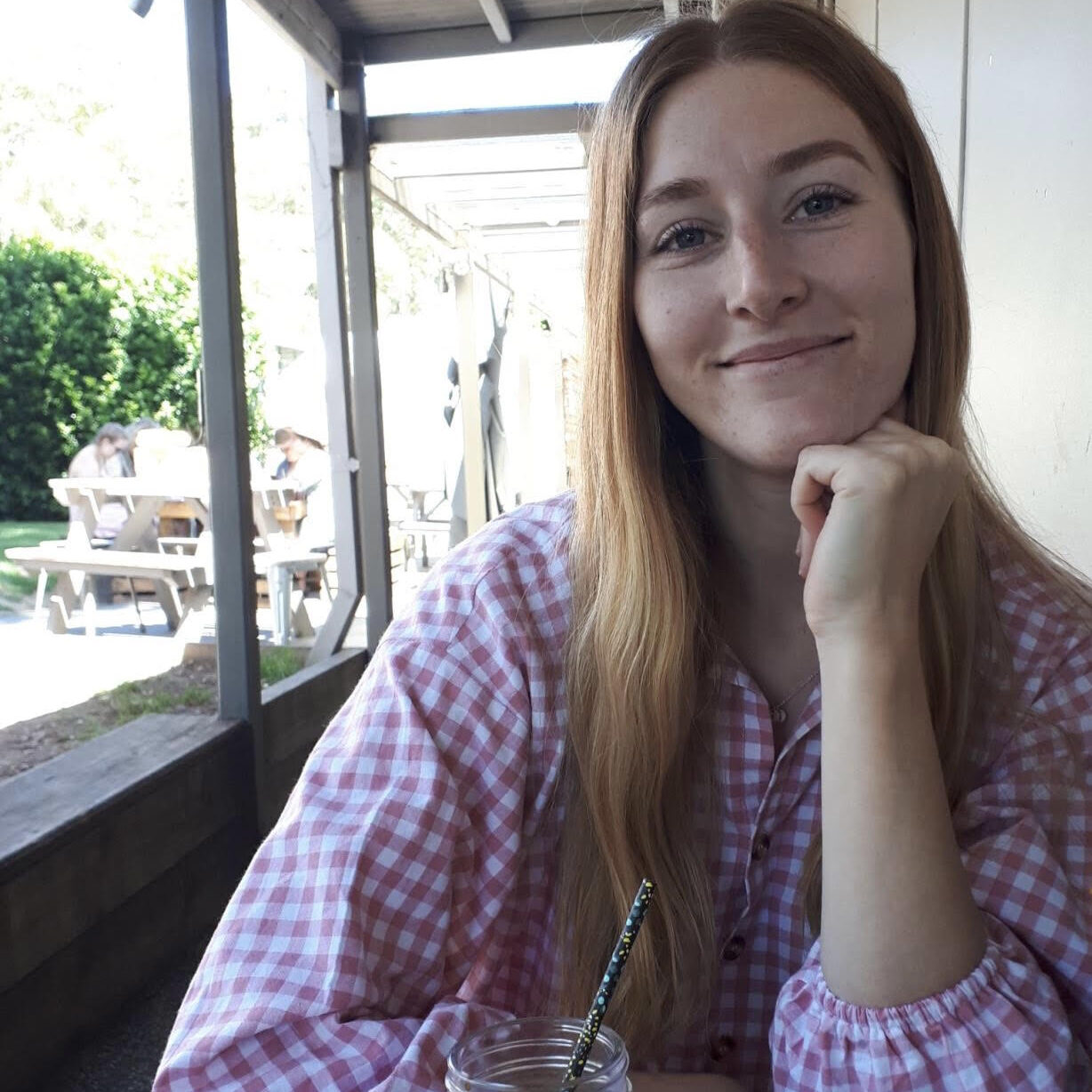 BRYDIE BOURKE
(She/Her) – East Gippsland Representative
Born and raised in South Gippsland, Brydie relocated to East Gippsland after finishing study at University in Bendigo. Brydie has worked in the youth and mental health sector for 6 years. Currently, Brydie works at Gippsland Lakes Complete Health as the School Focused Youth Services Coordinator and Reconnect Youth Worker. She holds strong networks with agencies and schools and helping young people reach their full potential. Brydie is a skilled deliverer of Mental Health First Aid and a coach at her local netball club.
When she is not at work, you will most likely find Brydie in her pottery studio – throwing, or glazing or singing at the top her lungs to Taylor Swift – always with her dog Remi watching on or snoozing somewhere nearby. She spends a lot of time at the beach with her husband, walking and talking and collecting and surfing and swimming. She draws inspiration from the ocean in many aspects of her life. At times, the ocean is soft and untroubled, and at times the ocean is fierce and restless. 
With lived experience of mental illness and an ally to the LGBTIQA+ community, Brydie is a passionate advocate for young people in East Gippsland. She has tenacity to push boundaries and create change, and she is rich with ideas and warm like the coffee she loves to share over a chat with friends and colleagues.
Brydie is excited to help expand the extensive GPI resources and events and to build the profile of Gippsland Pride Initiative in East Gippsland.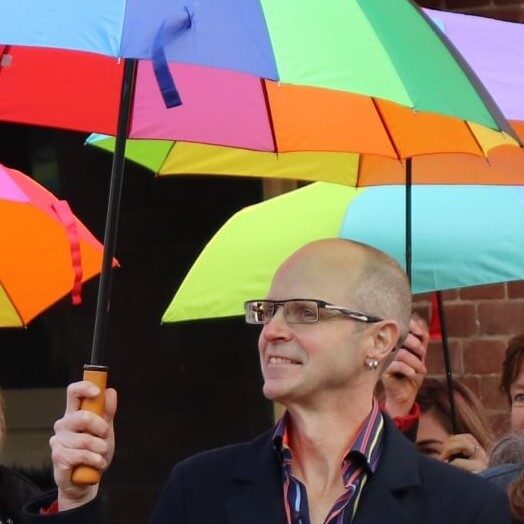 GREG TINGATE
(He/Him) – Bass Coast Representative
Greg moved from Melbourne to Bass Coast after spending some years traversing the highway to Phillip Island and now works for the sub-regional health service, Bass Coast Health. He lives at San Remo, on Bunurong country, with his partner of 17 years and they have two amazing adult children who breeze in and out of their lives.
A change of role within the service and a chance invitation to attend their Diversity Committee led to an initial introduction to Helen Page, a recognition that like-minded souls do exist and that there was a lot of work to be done locally. Out of that meeting, the arrival of the Equality Roadshow, an introduction to Sally Conning and other LGBTQI+ Bass Coast locals, the South Coast Inclusion Network (SCIN) was born.
This space provided a haven for the local LGBTQI+ community to share and learn from each other and provide local services with some of the groups' extraordinary stories and experiences. Greg would like to acknowledge the groundbreaking work that SCIN and its members achieved in the years prior to COVID and their continued ongoing quiet resilience and dedication to inclusive practice in the region.
Greg continues to work on inclusion and diversity within the shire and Health Service. He is currently part of the BCH Rainbow Working Group who are focussing on reinvigorating this after some COVID-diverting years.
The opportunity to be a part of Gippsland Pride Initiative was something that he leapt at and is providing a wonderful rounding out of fitting in, healing and finding a voice. Greg sees GPI as providing a continuing haven for the local LGBTQI+ community, where they can share experiences, learn from each other's extraordinary stories, break down barriers between shires and unite them in one voice for inclusive practice on all fronts on a Gippsland-wide scale.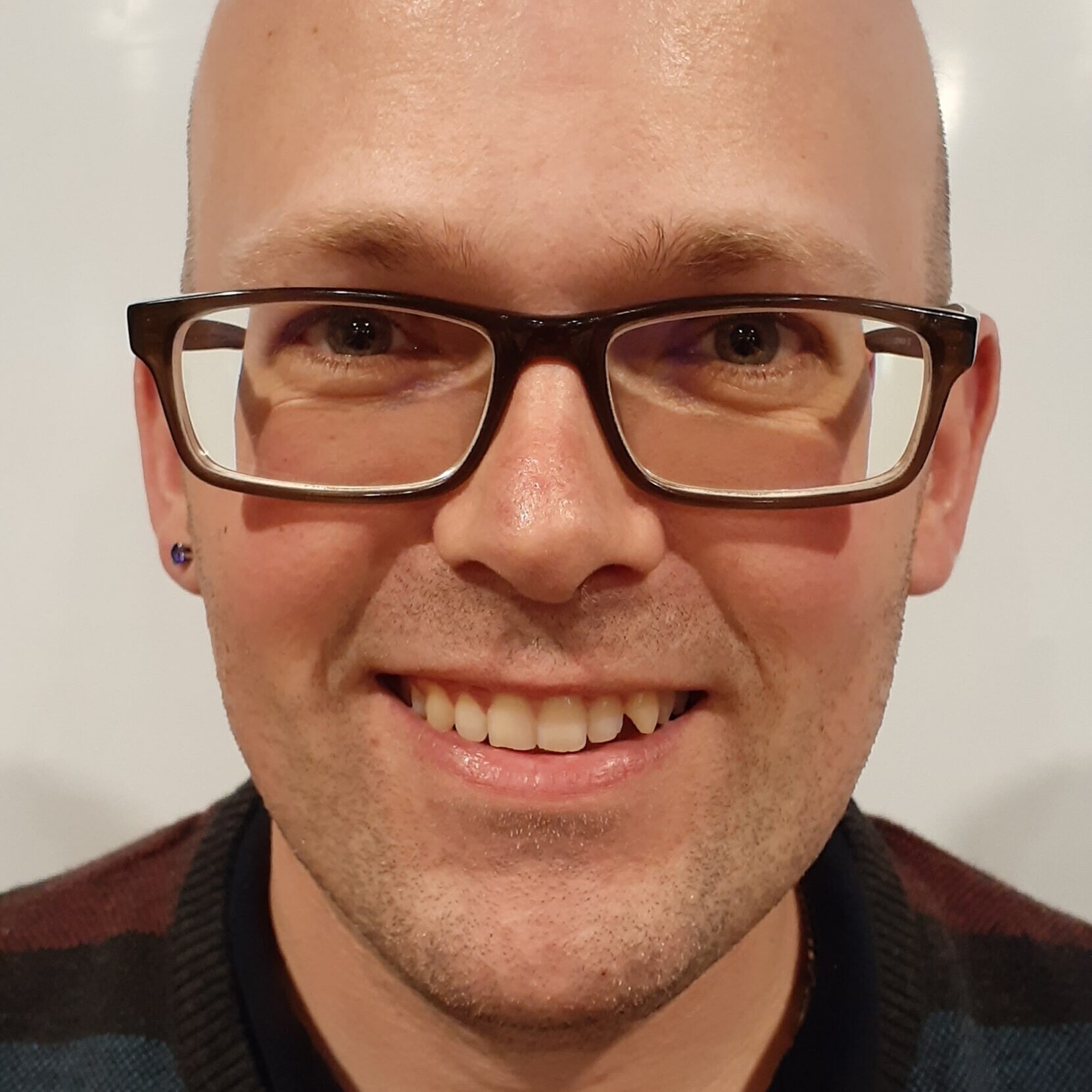 JASON CLOUGH
(He/Him) – Latrobe Valley Representative
I've been living in Gippsland for the last 3 years, and have a background in hospitality and business administration. I'm also a volunteer within the Emergency Services in various operational and support roles, which I've been doing locally for the last 2 years. This is very much a passion of mine as it's a great way of helping people and supporting the community I live in.
My second passion is event coordination & catering, these skills I have developed over the years by being involved in several aspects of hospitality.
My third passion is Diversity & Inclusion. This is something fairly new to me, however I have been leading a project that centres around Emergency Services. We would like to work more collaboratively in this area, plus also focus on community engagement and having a combined presence at community events.
I'm looking forward to supporting the great work GPI does, especially utilising the skills I have and can bring to the table.